The Rookie Club Series
The Rookie Club began as a tight-knit group of female rookies in San Francisco's Police Department back when the department was predominantly male. As the band of women have been promoted, they have remained close, often relying on one another for support across their most harrowing--and deeply personal--cases.
DEAD CENTER
Book 1
When the woman who slept with her husband turns up dead, Sex Crimes Inspector Jamie Vail can't bring herself to care. She's got enough on her plate, hunting a sexual predator who preys on female police officers. But when the MO of the murder matches the MO of the perp in Jamie's case, she's lured into the investigation.
As the victim count increases, Jamie must confront her past and solve the murder of her ex-husband's lover before she becomes the killer's ultimate prize.
One Clean Shot
Book 2
Hailey Wyatt's life is finally settling into a new sort of normal after the tragedy that struck her family. Until her investigation into the homicide of two powerful San Francisco residents is suddenly the center of a media frenzy. The department has a message for Hailey, as well. Solve the case. Quickly. Or else.
As the evidence points closer to home, Hailey's partner questions her dedication to the pursuit of justice
As he should. Because Hailey has secrets of her own. Secrets she's willing to die for.
Dark Passage
Book 3
Cameron Cruz is devastated when her lover, Diego, is killed during an undercover assignment—leaving her pregnant with his unborn son. She is back from maternity leave and ready to rejoin her Special Ops team when she witnesses a fellow officer shot. She is shocked that the shooter is someone she loved. Someone she thought was dead… Diego.
Evidence against him mounts, but Cameron's love for him is as alive as he is. She believes he's innocent—she just has to prove it. The more she learns, the closer investigation comes to her department's front door. Who can she trust?
And who is willing to risk it all to send her—and the truth—to the grave.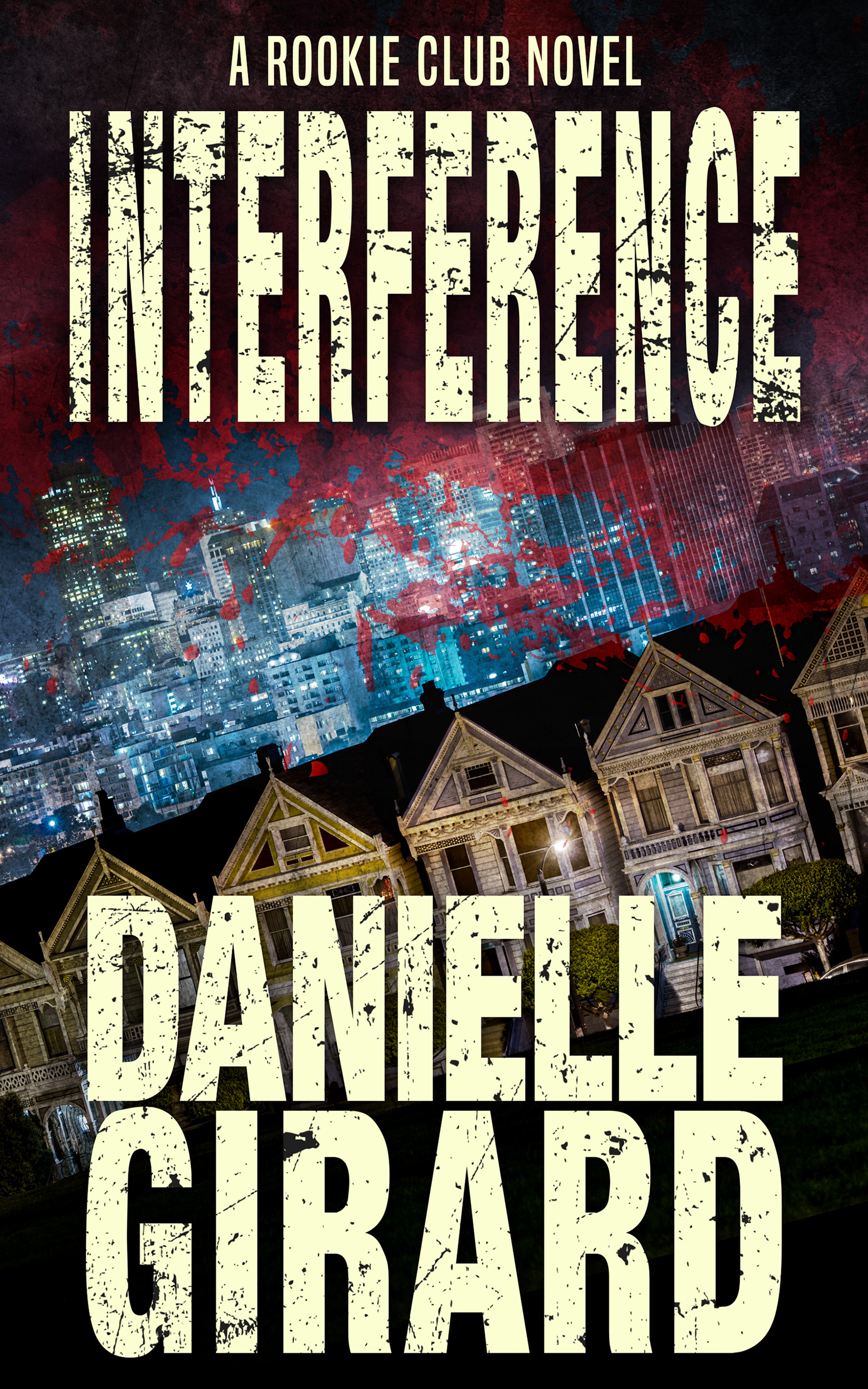 Interference
Book 4
Guns stolen from a police storage facility result in an onslaught of shootings, which appear unrelated—their only connection is that each uses a gun stolen from police storage. The police have no leads.
Mei Ling, recently brought in as head of the SFPD's Computer Forensics Team, recognizes a device installed in the same storage facility—one used for hacking. She's convinced this could be a new connection to help crack the case. But how?
When there is an attack on her own home, Mei knows she's on to something. Now it's a race against time to identify the hacker. Before she becomes the next victim.
Everything to Lose
Book 5
When the daughter of San Francisco socialites is brutally assaulted, Jamie Vail makes it her mission to find the attacker. A seasoned Sex Crimes Inspector with the SFPD, work is what Jamie does best.
She isn't distracted by the fact that her son and the victim go to the same school. She can almost set aside the fact that their first suspect is a man she's been watching for years—her son's biological father. Meanwhile, her son is performing poorly in school, becoming more reclusive, and every piece of evidence brings her closer to home...
With her son's future on the line, Jamie must find the girl's attacker to prove her son's innocence before he lands behind bars, or worse.